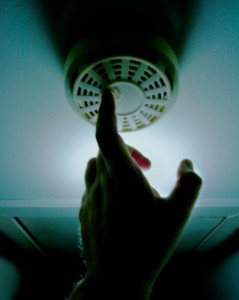 A working smoke detector can help alert you and your family to a possible house fire. A working smoke detector continuously scans the air for smoke, 24 hours a day, seven days a week. It never sleeps.
Part of our public education is providing installation of smoke detectors in the Salem Chapel Fire District.
Call our station or request one from our Community Educator if there is a need for this service.